Silk Data hosted middle school students as part of an HTP program
As part of the program, Silk Data were hosting students of the Negarelae (small town in the Minsk area) secondary school. Leading by its Information Technology teacher, the school was recently awarded with a special Google stipend as winners of the «Grow with Google» charity line.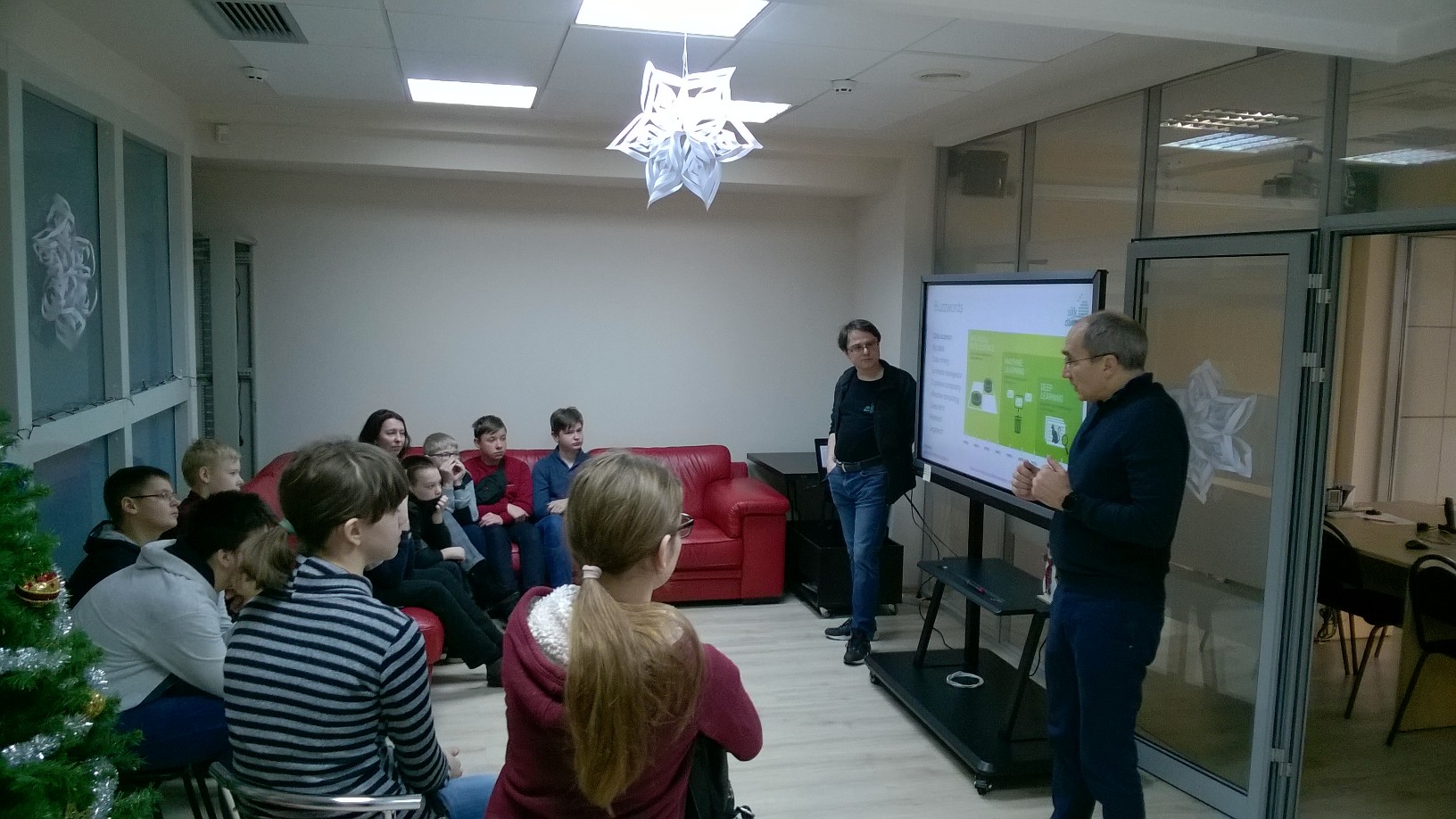 Our goal was to make the programs as interactive and practically focused as possible. The children had a chance to talk to engineers and ask questions about their work routine, see how augmented reality and computer vision work and investigate data scientist's process. Yuri Svirid, the company's CEO (who is also teaching in the university and knows the importance of education) shared some invaluable piece of advice on what skills and knowledge are going to be in demand in 5-10 years and how kids must prepare themselves. Nikolai Karelin, Head of AI, explained the concept of Machine Learning and Artificial Intelligence and why we are not going to be enslaved by robots (at least yet ?). The official part ended with pizza and small gifts from Silk Data.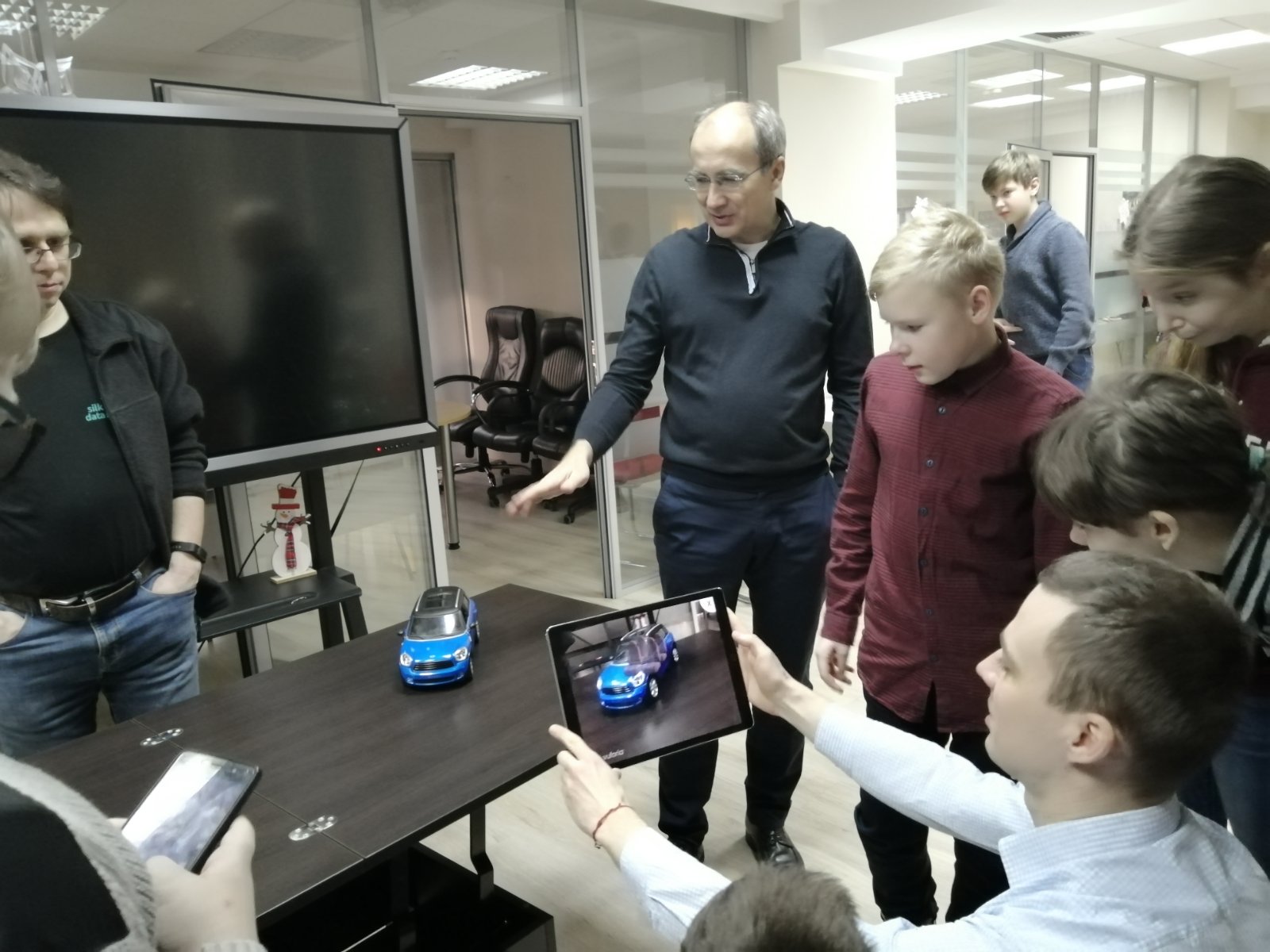 It was so encouraging to see the kids' genuine interest in modern technology and how it is getting created. Some of the students admitted they were already doing some coding and learning programming languages. It's obvious that such initiatives will help children to further develop their potential and help make right career choices. Thanks to the HTP administration for making it possible!